Thanks For Supporting!
Choose a Donation Amount

Donation Amount*

Hide my donation amount

Your Name*

Hide my name

Email Address* (For Your Receipt)

Add A Message (optional)

---

Total Donation (USD)

$0.00

Follow this campaign

By continuing with your donation, you are agreeing to the FreeFunder

Terms Of Use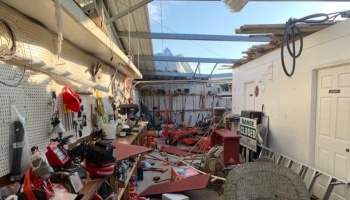 $8,475
Created September 8th, 2020
Doug Carden
On Behalf Of George Mowbray
1 Campaigns Created · 0 Supported
---
This person will receive your donation directly, and payments are final and cannot be refunded.
FreeFunder does not investigate the validity of any campaign or guarantee anything that may be promised by the Fundraiser, so only give to people you know and trust.
FreeFunder allows fundraisers to create free personal crowdfunding campaigns, with NO platform fees!
Create Free Fundraiser